Chevrolet Equinox Sales Near Columbia, MS
If you're in the market for a well-rounded compact crossover vehicle for a fantastic price, then the Chevy Equinox deserves a closer look! This vehicle is a standout in the Chevrolet lineup, a popular model that's worth every one of its rave reviews from happy drivers.
The Equinox is packed with value, and that goes much deeper than just an attractive price – although you'll get that, too! This SUV's inherent quality, comfort, utility, and substantial array of advanced technology features make it one of the best options in the highly competitive automotive class it occupies. Enhancing its built-in value even further is a fuel-efficient engine that will keep the savings stacking up for as long as you drive your Equinox.
When you're ready to check out the Chevy Equinox up close and in person, it's time to turn to Walt Massey GM. We are your one-stop automotive shop in the Columbia, MS, area for new and used vehicles at amazing prices. Whether you browse our online inventory or shop in person, our friendly team of brand experts will be available to help you find, finance, and get an incredible offer on your favorite new or used vehicle. Keep reading to learn more about the ever-popular Equinox's offerings, its history, and what it has to offer in its latest incarnation. Then stop by our Columbia dealership and get ready to save big on one of your very own!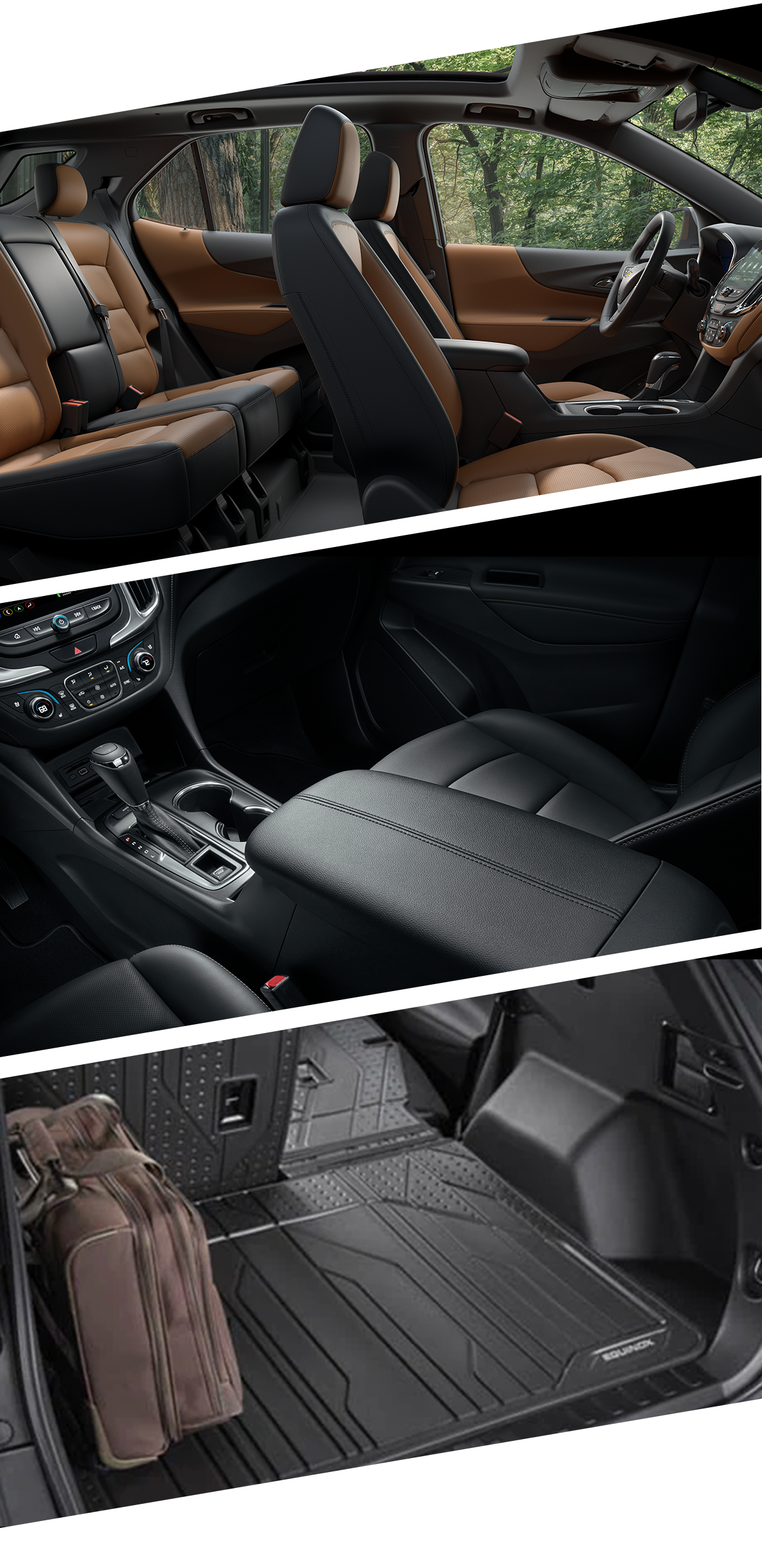 What's New In The 2022 Chevy Equinox?
The third generation of Chevrolet Equinox debuted in 2018 and received a style refresh for 2022. The front received new headlights, a new bumper, and a new grille. The 2022 Chevrolet Equinox also has a new rear bumper. The Equinox RS trim level is a new sporty-looking trim with dark 19-inch wheels and black details inside and out. The RS model also has fashionable red-stitching on its interior. Moreover, this year's Equinox has a simpler drivetrain lineup than previous years, with only one available engine. Fortunately, the 1.5-liter turbocharged four-cylinder provides enough power to move the Equinox with grace.
History Highlights Of The Chevy Equinox
When the Chevy Equinox made its debut in 2005, the demand for SUVs and crossover vehicles was soaring. The Equinox appealed to those seeking an SUV from a brand they know and trust, one that represented a great balance between car-like driving dynamics and SUV-caliber versatility and style. The Equinox set itself apart from the pack with its stellar value that combined an attractive price and an impressive array of cutting-edge features and equipment.
The 2007 Equinox upped its game with electronic stability control and four-wheel disc brakes. The SUV's first redesign came in 2010, incorporating an updated exterior as well as new engine options. In 2018, the Equinox underwent another redesign, shedding 400 pounds and 5 inches and gaining updated tech and safety features. Chevrolet is constantly monitoring the market and keeping its vehicles on the cutting edge of technological advancements as well as adapting to accommodate driver desires and expectations. That careful attention has helped the Equinox maintain its foothold as a prominent member of a highly competitive segment.
Find Your Equinox at Walt Massey GM
Ready to take a closer look at the Chevy Equinox and experience your favorite trim with a test drive? Head over to Walt Massey GM in Columbia, MS, and let our friendly associates put you in the driver's seat! We can't wait to help you find your dream vehicle and get you an incredible deal in the bargain.
Get started now by clicking around our online inventory to see what we have in store. When you've found some top contenders, come take them for a spin and find out how rewarding it is to buy or lease from a dealership that puts you first every step of the way!